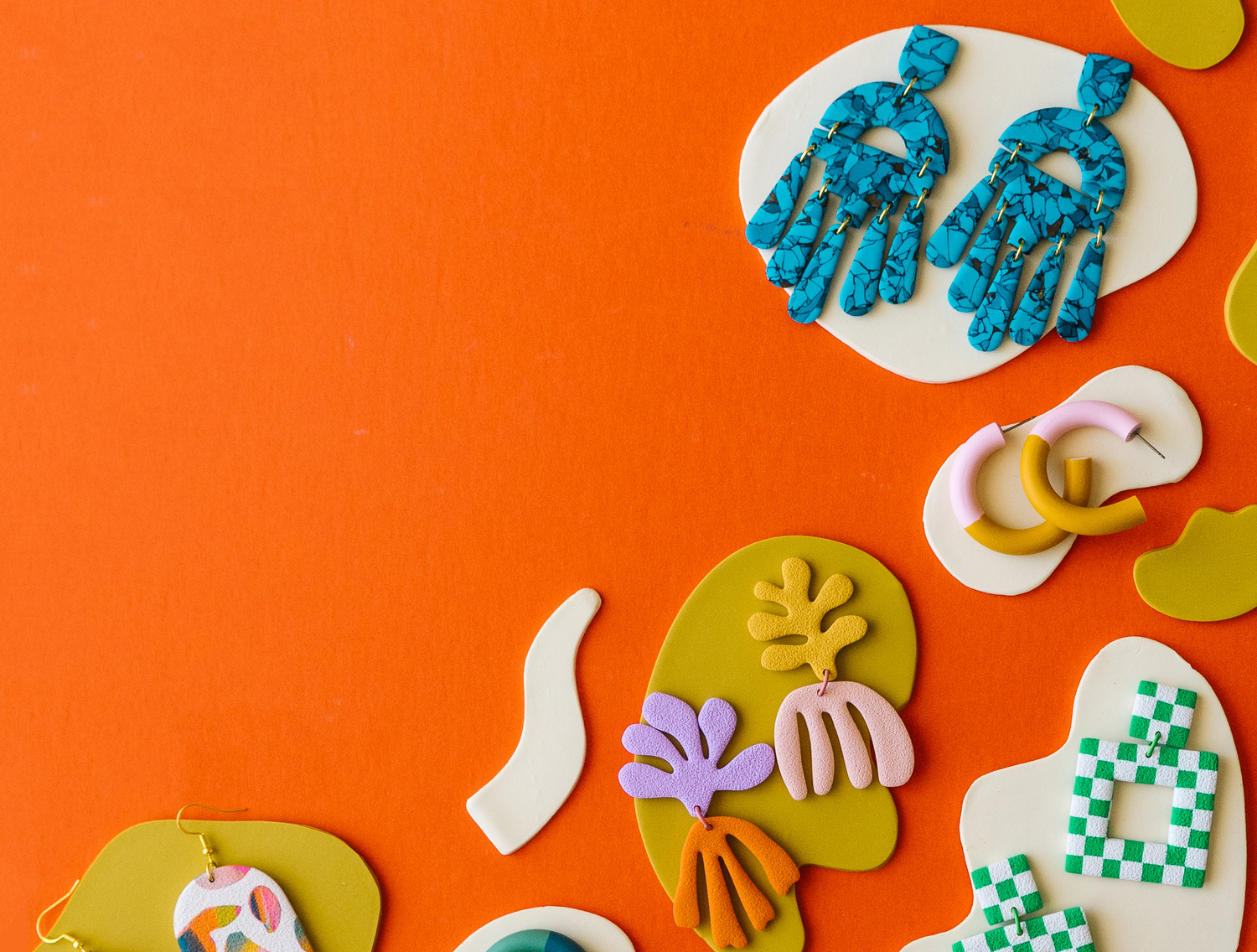 Unleash Your Creativity!
Create your dream earrings with the new book, Polymer Clay Jewelry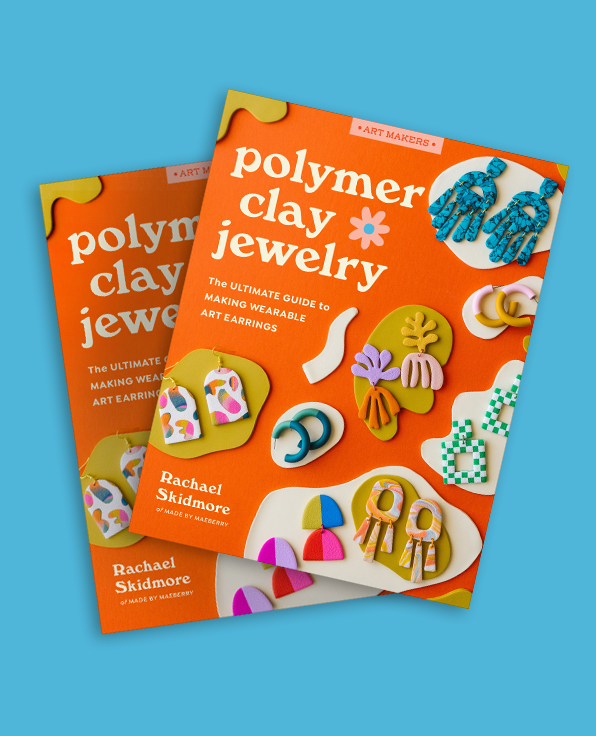 About the Book
In Polymer Clay Jewelry, author Rachael Skidmore—owner of the popular online shop and social-media channels Made by Maeberry—takes a fresh, contemporary approach to this classic craft.
Through her easy-to-follow photographic steps and clear instructions, you can make your own contemporary earrings in a variety of colors and styles.
In this 125 page book, you'll learn all of Rachael's tips and tricks from baking and sanding to mixing the perfect color palette.

What's Inside
- 18 polymer clay methods

- 20+ color recipes

- Rachael's tips and tricks

- Color Theory Basics

- Color palette guide

- Complete materials list

- Finishing guide

- Detailed Imagery

...and so much more!
Meet the Author
Rachael has inspired large audiences through her social media presence online and delivered hands-on teaching by hosting intimate classes in person. Now, through Quarto Publishing, she's thrilled to provide that same high-quality instruction to artists all over the world through her new book. Her book, Polymer Clay Earrings: The Ultimate Guide to Making Wearable Art Earrings, is available for order now wherever books are sold. 
GRAB YOUR COPY
More ways to Make with Maeberry
Polymer Clay Jewelry Design for Beginners

Learn how to create your first collection of polymer clay earrings using a series of decorative techniques in this video course from Domestika.

In-Person Workshops

Coming soon! Check back here for updates.